San Angelo Motor Vehicle Accident Attorney
17+ Years of Legal Experience Handling Car Accident Cases
If you have been involved in an San Angelo accident, it is important to get a reliable lawyer on your side as soon as you can. While you are likely still reeling from the incident, it is important to remember that extensive medical fees and increases in insurance costs will be significant and could take away a considerable amount of your hard-earned income. At-fault parties could also act to try to lessen their liability for your San Angelo car accident.
If your injuries were severe and left you unable to work, it is more important than ever to seek out a knowledgeable San Angelo car accident lawyer who can stand by your side. At JChandlerLaw, we have the experience and skill necessary to seek out the compensation you deserve.
Injured in an auto accident in San Angelo, TX? Give us a call at (325) 309-5846 or contact us online to learn more about your options.
Auto Accident Cases We Handle
Our team has experience handling motor vehicle accident cases involving:
Passenger vehicles
Bicycles and pedestrians
Commercial vehicles
What You Should Do Right After a Car Accident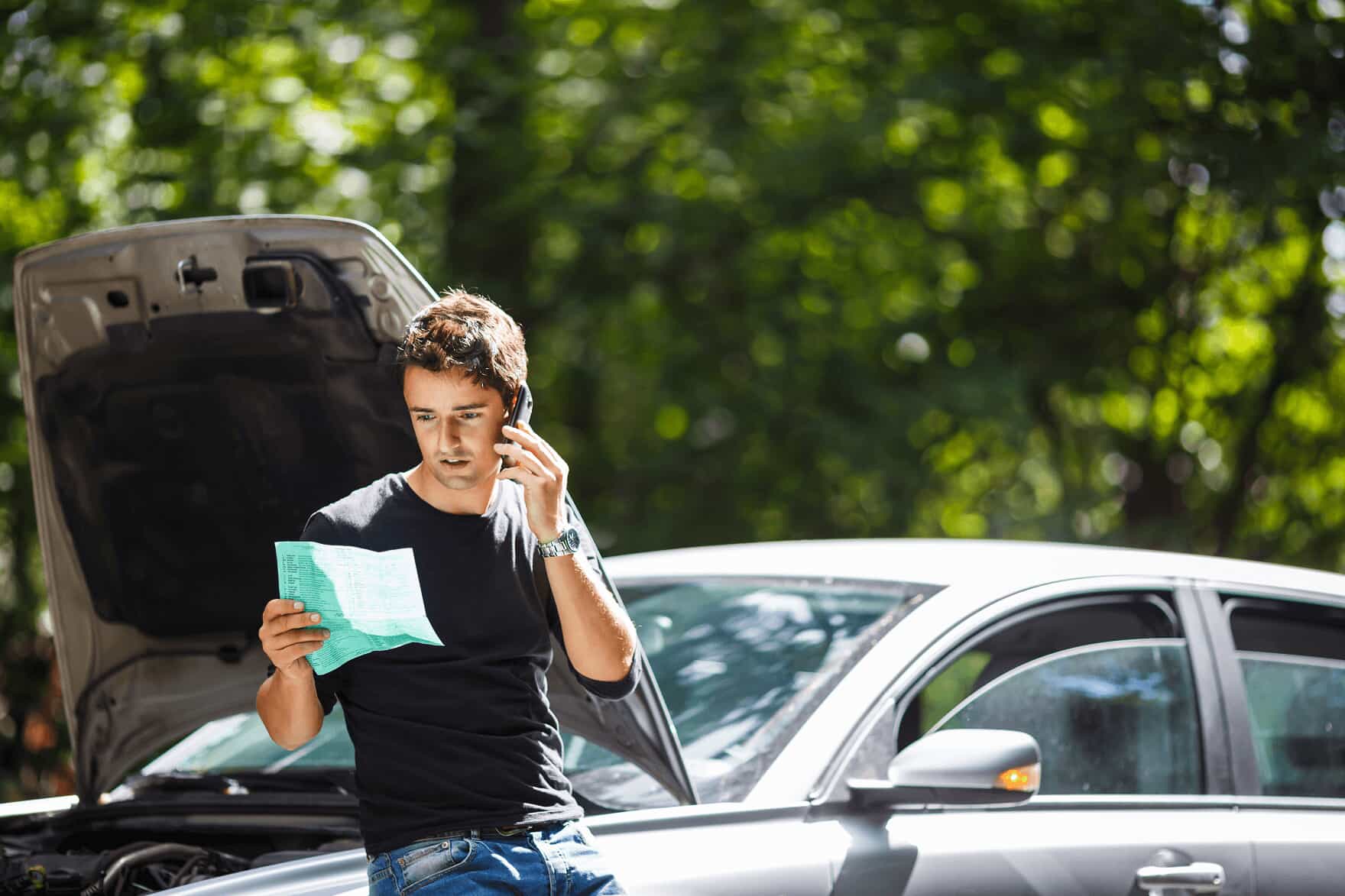 There are certain steps you should take after a motor vehicle accident. You must first be certain that any critical medical injuries are taken care of — remember that just because you do not initially feel any severe pain or have obvious wounds does not mean you are not hurt.
Injuries caused by collisions are often hidden; it can take hours or even days to feel the full effects of an accident. While some injuries (such as whiplash) may have clear signs of connection to the accident, other symptoms (such as migraines and memory lapses) may not immediately appear to be related since they can appear later.
This is why it is so important to have a medical professional check out your condition. You should also try to record as much information and evidence about the event as possible. Pictures of the accident scene and the vehicles involved are crucial.
You should make sure to get the contact numbers and insurance information of those involved, as well as any testimony from eyewitnesses who may have been present. All of this evidence can be critical in supporting your case when you seek out reliable San Angelo attorneys to help you get the compensation you need.
What Are the Most Common Causes of Car Accidents?
Although many car accidents occur all over the country every year, it is unfortunate that a great number of them occur in the state of Texas. In many of these cases, the collision could have been avoided if one of the drivers was not negligent in their adherence to critical safety regulations.
Some of the leading causes of automobile accidents include:
Distractions from mobile devices (texting or calling)
Failure to pay attention to traffic laws and signs
Speeding a significant amount over the maximum limit
Impaired driving caused by being under the influence of alcohol or drugs
Falling asleep at the wheel
Reckless driving, illegal street racing, or road rage
Whatever the cause may be, a lack of responsibility on the road can lead to devastating injury or death. An experienced car accident attorney in San Angelo can demonstrate how the negligence of the opposing party led to your ongoing suffering and injury.
What Are the Most Common Injuries Resulting from Motor Vehicle Accidents?
Many different types of injuries can result from a motor vehicle accident. It is possible to obtain compensation for all the damages related to a collision, and medical bills are often the most significant expense. It is important to keep a record of your injuries and pain to use as evidence in your case.
Those who have been victims of accidents often experience:
Injury to key organs, including the lungs, heart, and liver
Pain in the neck or back
Loss of consciousness
Loss of memory
Internal bleeding
Chest pain
Deep wounds
Fractured bones
Inability to breathe properly
Broken legs, arms, and other bones
Loss of body parts
Damaged vertebrae or spinal column
Head wounds
Severed digits on hands or feet
What Damages Are Available in a Car Accident Claim?
Following a San Angelo car accident, there are many financial consequences that you will have to deal with on top of the agonizing pain that you are experiencing. The costs of medical bills alone are often staggering.
This includes:
Hospital stays
Surgeries
Medicines
And therapeutic recovery
It is also very likely that you will not be able to work immediately, or even for an extensive period of time following an accident. The loss of wages can be extremely detrimental. Any damage to your valuables, from your car itself to any belongings destroyed in the crash, will result in yet another cost.
Unfortunately, the financial support paid by either your insurance company or the opposing party's insurance company is usually negligible. Having a powerful lawyer on your side is critical in enabling you to receive compensation following a collision. Visit our case results page to see what we have won for our clients in the past.
Why You Need Powerful Legal Support
The greatest advocate you can have after a car accident is a trustworthy attorney. In many cases, the opposing party will try to deny their negligence or even blame the accident on you. Your own insurance company will likely not try to offer more than the bare minimum to keep their financial losses down.
As you try to recuperate from your injury, it will be very difficult to fight back unless you have a loyal San Angelo car accident lawyer who is willing to fight aggressively for your rights. When you seek representation following a collision, you want someone who is compassionate and deals with your case personally but is also aggressive in helping you obtain the compensation you deserve.
Call us today at (325) 309-5846 or contact us online, and we can set up a free consultation with you immediately.
Aggressive, Experienced, and Compassionate Counsel

We Offer Our Clients Personalized Attention & Care

We Are Always Accessible & Reachable to Our Clients

We Fight for Fair and Adequate Compensation for Those Who Have Sustained Losses Through No Fault of Their Own
Why Chandler Law?
Watch Our Video Below: